By Bryce Kanights -

December 10th, 2012 9:52 pm
By Bryce Kanights -

December 10th, 2012 9:24 pm
Boston-based New Balance announced today that it will enter the skate footwear market through a license agreement with Black Box Distribution of Carlsbad, CA. Branded as New Balance Numeric® or NB#® Black Box will produce and market performance footwear and apparel for skateboarding. New Balance Numeric will combine the unique requirements of skateboarders with New Balance's heritage of product excellence through comfort, fit, quality and technical materials.
"New Balance is proud to partner with Black Box on the New Balance Numeric skate footwear initiative," says Rob DeMartini, President & CEO at New Balance. "As one of the most authentic and talented skate companies in the industry, Black Box offers industry knowledge and a strong commitment to skate specialty retailers that matches well with our 107-year-old tradition of delivering technical design-forward performance products for athletes."
"I have always found the heritage and integrity of New Balance inspirational, therefore it's truly an honor for Black Box to partner with New Balance on the New Balance Numeric project," says Jamie Thomas, Black Box company founder and professional skateboarder.
New Balance Numeric will officially debut at the Agenda Trade show in Long Beach, California on January 4th, 2013 where team announcements and additional marketing plans will be revealed. New Balance Numeric will be available in the U.S. and Canada starting in July 2013 through specialty skateboard and action sports retailers only.
Read a short interview about the details of this collaboration over at the TWS Biz site.
By Bryce Kanights -

December 10th, 2012 8:52 pm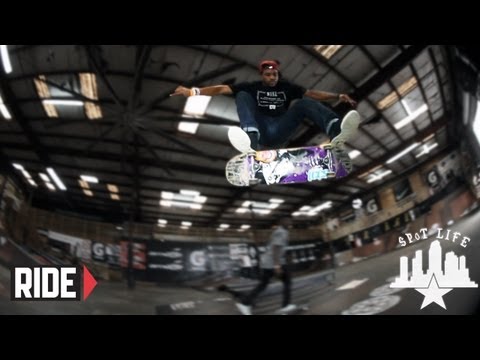 Minnesota's Alec Majerus was crowned the winner of Tampa Am 2012 after nailing his runs against a field of close to 300 other competitors at the Skatepark of Tampa yesterday. Check the SPoTLife footage to see his run in the Finals, the Moat Race and more.
Final Results
1. Alec Majerus
2. Davis Torgerson
3. Jagger Eaton
4. Nassim Guammaz
5. Chase Webb
6. Carlos Ribeiro
7. Dylan Witkin
8. Pat Shaefer
9. Jon Cosentino
10. Brodie Penrod
11. Shawn Hale
12. Liam McCabe
Independent Truck Co. Best Trick
1. Brodie Penrod – Backside tailslide bigflip out to flat
2. Julian Davidson – Gap to switch bluntslide 270 out
3. Jamie Foy – Gap to 360 flip lipslide
4. Trevor Colden – Crooked grind nollie flip popover
5. Dashawn Jordan – 360 flip backside 180 to flat
By Derek Rinaldi -

December 8th, 2012 10:40 am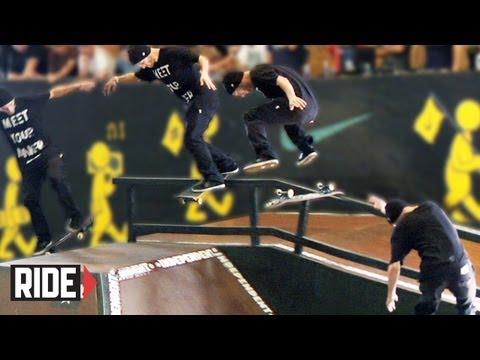 Brodie Penrod stood atop of a field of almost 150 skaters in Friday's Qualifers at Tampa Am 2012 earning him the Golden Ticket and a spot in the finals on Sunday. Tune into the live webcast at 3 pm EST today for more qualifying action.
Check out the full schedule for Tampa Am 2012 presented by Nike Skateboarding right here.
By Derek Rinaldi -

December 8th, 2012 9:53 am
DLX has shipped the new Actions REALized Sandy REALief Capsule to skate shops everywhere. A portion of the proceeds raised from the sale of this capsule will go directly to the Red Cross and relief their efforts on the East Coast. Look for them at your local shop soon or go to actionsrealized.com to get yours.
By Bryce Kanights -

December 7th, 2012 2:49 pm
The wait is over… Waiting For Lightning, the new film about Danny Way, is now showing in US theaters and available on iTunes worldwide.
US Theater Locations
New York – Village East Cinemas
New Haven, CT – Criterion Cinemas 8
Washington DC – West End Cinema
Houston, TX – Sundance Cinemas 8
Denver, CO – Denver Film Center/Colfax
Santa Monica, CA – Laemmle Monica 4 Plex
Encinitas, CA – La Paloma
Tempe, AZ – Harkins Valley Art Theatre
Salt Lake City, UT – Tower Theatre
Portland, OR – Living Room Theaters
San Francisco, CA – AMC Metreon 15
By Bryce Kanights -

December 7th, 2012 1:19 pm
Vans and Jack's Garage cordially invite you to the Vans "Off the Wall" Skatepark ground breaking ceremony next week at the corner of Gothard Street and Center Ave in Huntington Beach, California. This gathering will take place on Thursday, December 13th at 11am.
Vans and Jack's Garage look forward to thanking the City of Huntington Beach and cementing their commitment to skateboarding with a long overdue and brand new community skatepark in its city limits. Expected speakers include representatives from Vans, Jack's Garage, California Skateparks and the City Council of Huntington Beach.
Interviews and photo opportunities will be available following the ceremony. Refreshments and snacks will be provided.
By Bryce Kanights -

December 7th, 2012 9:08 am

After experiencing first-hand what it's like to live without clean, running water as a child, Nyjah Huston and his mother Kelle Huston wanted to do something about the world water crisis. In 2008 they formed a non-profit called Let It Flow. Rob Brink delivers this piece via ESPN about the goodwill that the Huston's goodwill efforts and their aims to raise $18,000 dollars – from November 30th (Nyjah's 18th birthday) until January 5th 2013 – in order to build clean waters wells and provide sanitation stations to regions in Ethiopia, Kenya and Tanzania. Please donate whatever you can toward this effort.